Tracklist:
---
Review:
---
Hunter/Game and & FreakMe delivered 'Sea Of Love' to us, and now we pass it on to you. The 3 track EP includes some innovative and very state-of-the-scene work that should not be underestimated or overlooked.
The first track, from which the EP gets its name is a deep mix of reverberated vocal lines with synth work that will make your jaw drop. The bassline pumps and drives the track, while light synthwork laid out on top emits a menacing vibe that is without a doubt the key in making this track a dancefloor burner.
Still My Mind' is a bit livelier, yet retains that deep feel heard on the previous track. Vocal lines still dance in the reverb and synth work takes it's effect on the mind, casting a dreamy atmosphere.
The final track, 'Nocturne' is clearly, as its title suggests, made for the night. The boys just won't let up with their brand of hefty bassline and vocal combo, this time creating a rather dramatic blend. Another fine track, completing the release with yet another bomb.
Released on November 3rd 2012
01. Hunter/Game & Freakme – Sea of Love 7:36
02. Hunter/Game – Still My Mind 7:11
03. Hunter/Game & FreakMe – Nocturne 6:22
Total Playtime 21:10 minutes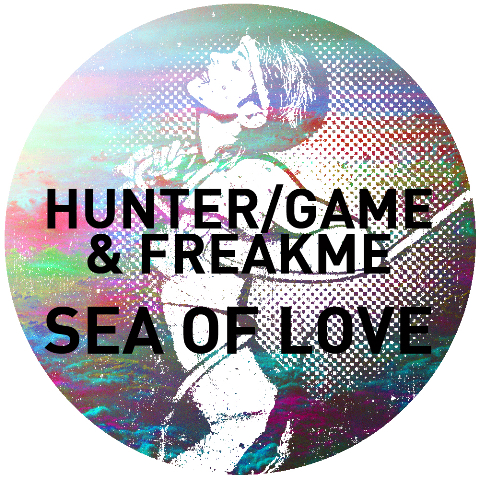 Release: GPM198
---