Tracklist:
---
You Could Be My Number One
Review:
---
The EP "RPS Project -Promo Copy-" was born from the collaboration between various famous international artists, reunited for the creation of electro-pop tracks, some influenced by strong underground passages, others with more distinct pop and folk notes. The featuring of singers and producers with the caliber of Anna Wayland (co-writer with John Legend, written with EMI Music Publishing), James Bryan (Nelly Furtado – "Turn Off The Light", James Blunt – "Postcards", Backstreet Boys – "Try"), Nick Whitecross (Kissing The Pink) and Paolo Visnadi (Alex Party, Living Joy) make for easy listening and enrich the EP with a synergy from an ever- new source.
The tracks:
RPS Project Feat. Adriana R – Fallin' Like Tetris: the opening track introduces the concept of the EP with a electro-pop base, accompanied by the fresh and richly passionate voice of the singer Adriana R. RPS Project Feat. Anna Wayland – You Could Be My Number One: Anna Wayland transports the listener into a world of optimism and carefreeness with a sweet and melodic voice, in a track with romantic tones that want to move you with enthusiasm.
RPS Project Feat. Steve T – Remember: an underground guitar, french synth and accompanying New York voice of Steve T. production by Matteo Bruscagin
RPS Project Feat. Adriana R – Wait 4 The Sun: electronic underground from strong melodic pop influence sing by Adriana R that, compared to the first track, seems more mature moving with a current arrangement whilst resonating with certain '90's passages.
RPS Project Feat. Adriana R – Kiss Me: gypsy rhythm and the unmistakable guitar of producer James Bryan on the voice of Adriana R, concluding the project, adapting itself perfectly to the diverse arrangements of "RPS Project -Promo Copy-".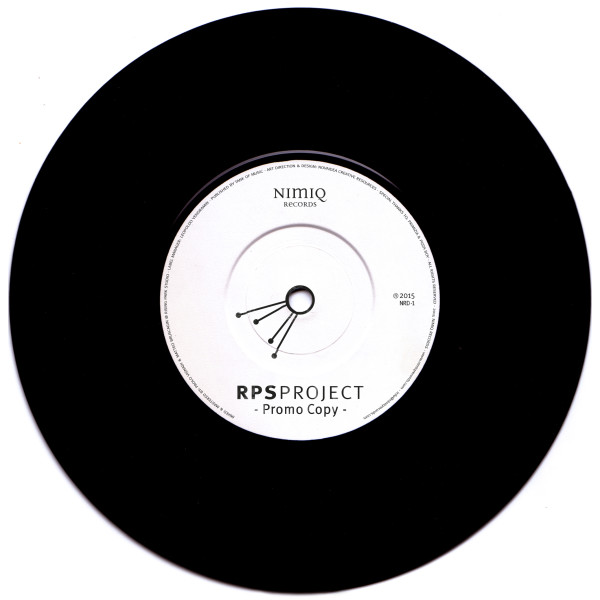 Release: NMQ001
---