Tracklist:
---
Review:
---
This song expresses the human need of evading from one's duties, constraints and habits and from life's oppressions. There's the longing for a remote and undefined place where there's no hierarchies, no social differences, expressing a life in colour and not on a grey scale. Sometimes it is worth stopping for a while and thinking about it.
Sandman
This song resembles a nursery rhyme, its name is inspired by E.T.A. Hoffmann's 1815 novel, "Der Sandmann". More precisely this song's intent is to provoke reflection about sleeping difficulties during anguished nights.
Pretty Pride
Love can often be about disappointment, but disappointment doesn't always revolve around people. Hopes and expectations we build in our minds and turn to be different in the real world: they can be an even bigger disappointment.
Amy
This song is sung by singer-songwriter Naif Herin, who interpreted with her beautiful voice the feeling everyone experiences when giving up something in order to achieve something bigger and to evolve in life. The song tells about turning up an eternal, but yet impossible love in "exchange" of happiness with somebody else. The title "Amy" knowingly recalls the namesake singer Amy Winehouse.
Memory
This song has a deep personal relevance. Its text has been adapted several times in order to convey in a few lines the unbridgeable lack of a lost affection.
Only Ghosts
This song, which gives the title to the whole record, represents and expresses an abstract version of the human being. We are essentially ghosts, forced to try to find a purpose to our fate. The embers have to die out eventually…
Submarine
This song pose as a social protest, if we don't treat this planet's wonders with respect, we will be forced to live in a submarine 20.000 leagues under the sea. We should respect our planet and what's surround us, otherwise we will surely regret it.
Lonely Streets
This song's leitmotif is the pessimistic view of the world around us. It happens often that people have to walk through life's dificulties and vicissitudes alone, making the same mistakes over and over again. However, life gives us the chance of making a choice at each crossroad, and it's entirely up to us which path to choose.
True Romance
Carefree and cheerful song about a typical club situation, in which there's a very beautiful girl whose look is maybe too sexy and provoking if compared to our shallow understanding of love. But you can't judge a book by its cover. The wonderful and deep voice of Dorobot's lead singer, Clelia Antolini, significantly embellishes this song.
Cheesecake
Without any doubt this is one of the most playful songs in the album. The signature American dessert, the cheesecake, essentially represents an easy-to-reach tiny slice of happiness in everyday life.
A brief introduction to this work, which has been co-written and produced in the last months of 2015 by Giacomo Tebaldi and Luca Rizzo. The record contains ten audio-tracks, each of them intends to carry on its own personality and specificity with many facets and without having to abide to any musical stereotypes or canons. This is essentially the duo's philosophy. The record cover by Carlo Costanzelli with all its colourful pixels intends to represent the multitude of interpretations and hence colours each song can take on. This album's production and editing has been curated in the Freedom Studio by our friend and editor Michele Guberti and by Alessandro Berto, Loudness Whore Studio. "Only ghosts" will be published April, 15th by Nimig Records.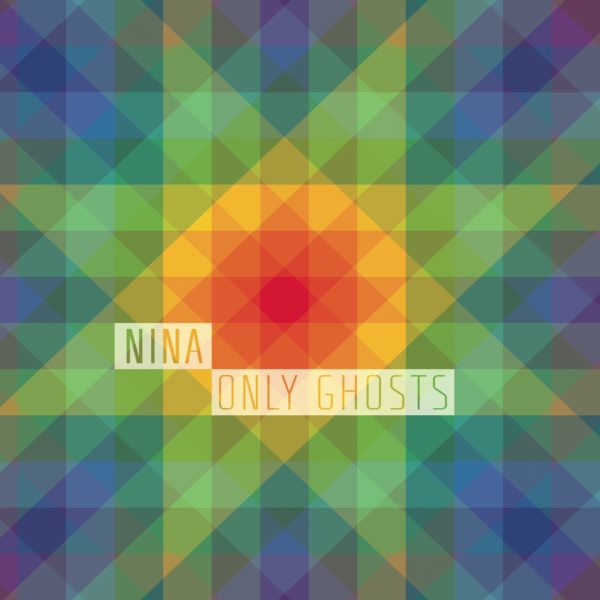 Release: NMQ007
---
Buy On: BUY ON ITUNES /
Label: Nimiq Records
Release Date: 2016-05-03