Biography
---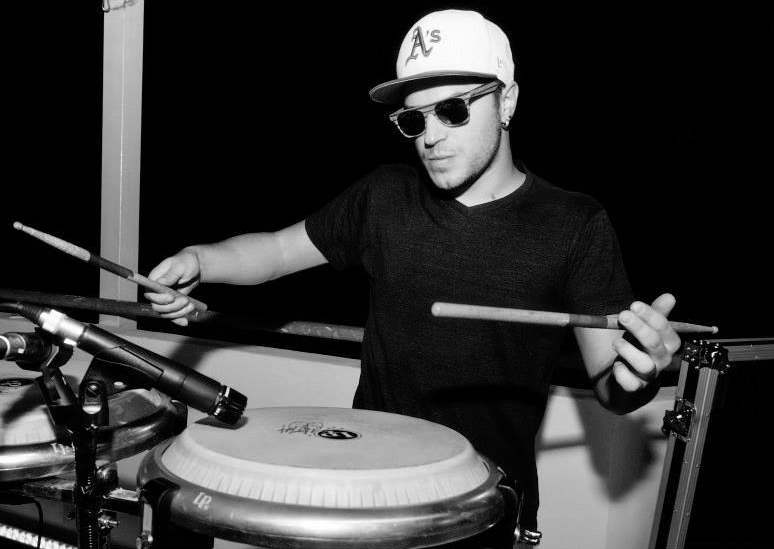 Lorenzo Rigo is one of the top Italian percussion and poliedric musicians in Europe, having played at some of the most well-known clubs in Italy and across the continent. He has also performed and collaborated with top artists in Los Angeles where he studied under esteemed drummer, Jeff Porcaro. Lorenzo's unique fusion of live percussion performance on top of original and selected beats makes him a rare experience not often found outside a select few of international clubbing hotspots.
Lorenzo promises a versatile performance combining afro-cuban percussion (mixing congas, Timbales, cymbals, ect.) with drum synthesizers on top of a range of music, from Deep house to progressive house, and from Commercial house to Electro.
He has been invited by national and international DJs and producers for performances and studio/recording sessions, including: Federico Scavo, Spiller, Davide Fiorese, Megaheartz, Spada, among others. He has also performed with renowned talents such as: Joey Nigro, Axwell, John Dalhblack, Kiko Navarro, Terry Douglas, and John Morales.
The following is a list of his recent performances by location:
FRANCE: Queen Club Paris (Paris)
GERMANY: Havana (Trier)
GREECE: MonteCristo, Alhoa White (Corfù island); Cubaneros (Zakintos Island)
ITALY: Toqueville, Just Cavalli, Café Atlantique (Milan); Gritti Palace, Bauer, Cipriani (Venice); Sofia (Rome); Cashmiere, Posta Zirm (Cortina); Showroom, Extra Extra (Padova)
LUXEMBURG: Apoteke
MALTA: Hugo's Rooftop Terrace, Shadow Lounge, Fuego Casa Latina (Paceville); Miracles (Buggiba)
SENEGAL (Dakar): Bayekou, Le Phare Sunsets, Charly's, Sharky's, Hotel du Phare, La Villa
SWITZERLAND (Geneva): Uptown
U.S.A (Los Angeles).: Key Club, Jumbo's Clown Room
Booking
---
Agency Leopoldo Vendramin - General Manager
Email leopoldo@tankofmusic.com